For Quality Care
Call Anderson Air
Elkins

, Arkansas' Trusted Heating and Cooling ServiceProvider
Our team at Anderson Air is proud to help serve the residents of Elkins, AR with all of their repair, installation, and maintenance needs for any HVAC system. No matter what problem is showing up in your system, our team will take a look and provide you with affordable solutions that you feel confident about. We provide many services, but some examples include:
Reliable Heating and Air Conditioning Services in
Elkins

, Arkansas
Anderson Air works hard to provide the town of Elkins, AR with all of the best heating and air conditioning services possible. Our goal is to provide our customers with all of the services they need for their HVAC system for an affordable price. If you ever have a question about the price of our services, check out our website to find a convenient calculator that will help you out. 
We work hard to meet and exceed the expectations of our customers when it comes to professionalism, exceptional service, and high-quality work on each project. Since we first began our business in the Elkins area, we have strived to provide a great experience for each customer.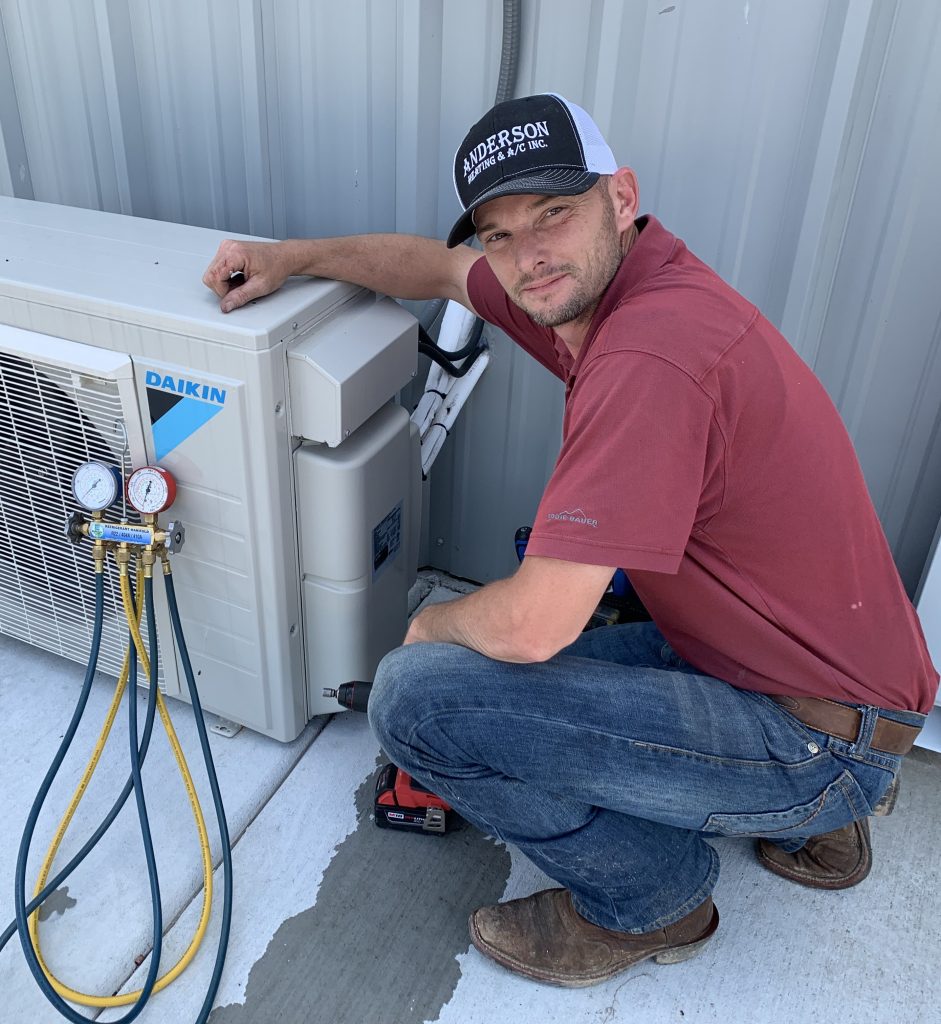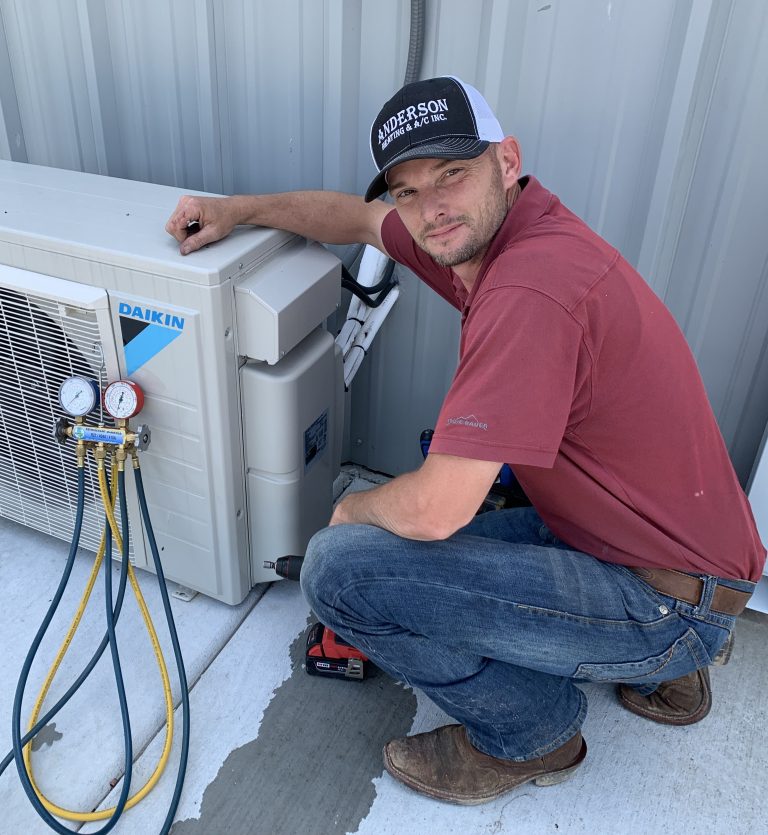 Residential HVAC System Repair and Installation Services in
Elkins

, Arkansas
We are able to provide many services for residential HVAC systems as needed. If something starts to go wrong with your heating or air conditioning system in your home, then our team will be happy to come take a look and get the issue fixed. At Anderson Air, we can provide many residential HVAC system repairs including: Geothermal services, Thermostat installation, Duct leaks and repair, Air purification, Routine maintenance as necessary, Air conditioning repair.
Our team is here to provide great service throughout the area, providing residential customers with the help they need. We are happy to come and look at your system to see what steps are necessary to repair and maintain the system, prolonging its life and helping to keep your home safe.
Commercial HVAC System Repair and Installation Services in
Elkins

, Arkansas
We are able to provide commercial HVAC system repair and maintenance in Elkins as well. At Anderson Air, our team has the right knowledge and tools necessary to handle any system, even those found in a commercial property. Some of the services that we are able to provide to our commercial customers include: Automation and controls, Sheet metal fabrication, HVAC repair, Special projects, Air purification.
We are proud to serve many commercial customers in Elkins, AR for all their different projects. Whether you need regular maintenance or something repaired, we are here to help.
We Offer Quality Services in
Elkins

, Arkansas
At Anderson Air, we are proud to help out no matter how small the maintenance issue will be. We understand that something that starts out as a small problem in your HVAC system can turn into an expensive problem in no time. Give us a call to take a look at your HVAC system to take a look at your system and get it fixed quickly.
Reasons to Choose Us for Your Heating and Cooling Needs in
Elkins

, Arkansas
Our customers in Elkins have many choices when it comes to who to trust for repairing and maintaining their HVAC systems. Anderson Air is proud to serve our customers and are glad we have earned their trust. Some of the reasons why you should choose us for all your HVAC system needs includes:
Get help when you need it
Even when. Your heater breaks in the middle of the night or something goes wrong with your air conditioner, we are there to help. HVAC system failures do not happen just during the day and our team is here to help no matter the time of day.
The best professionals in the business
All of our staff are properly trained to handle any issues that will show up in your HVAC system. We are proud to offer lots of expertise and help when necessary.
We promise you will be happy
Sometimes things happen with our work and you may not be satisfied with the results. We will happily come back and fix it, making sure you get the best service possible.
We love working for our customers!
Things to Do in
Elkins

, Arkansas
When you are in the area of Elkins, AR, take some time to see the best sights and sounds around. There are many things you can try no matter your age or family and you are sure to want to stick around a long time. Make sure to check out:
Terra Studios
Terra Studios is a wonderful place to spend some time looking at art and lots of creativity. There are more than 100 regional artists, sculpture gardens, fountains and murals around to enjoy as you walk through the area. This is a great way to spend an afternoon while relaxing. 
Flying Q
If you have ever wanted to go on a trail ride with horses, then this is a place to go. The rides are about two hours long, giving you a lot of fun seeing the paths and trails as you go. This is great for families and individuals as long as they can handle being on a horse for several hours. 
Mount Sequoyah
If you like to spend time in the mountains, then this is a place to stop. This is a mountain that is found in the Great Smoky Mountains with an elevation of 6,003 feet. 
Sassafras Springs Vineyard
This is a winery, vineyard chapel, and a beautiful reception venue that you are sure to enjoy. There are daily wine tastings and lots of live music and delicious dinners on the weekend.