For Quality Care
Call Anderson Air
The Trusted Provider of
Air Conditioning Repair

in Springdale, AR
Get your Air Conditioning repaired today by one of the best AC repair companies in Springdale! At Anderson Air, we offer air conditioning repair, replacement, and installation in Springdale, AR to fit any budget. One of our top priorities with our customers is communication, especially regarding prices. Try out our cost calculator to find out the price of your AC repair in Springdale AR here.
About Our
Air Conditioning Repair

in Springdale, AR
Searching for quality AC repair in Springdale, AR? At Anderson and Air, we use only the best quality tools and replacement pieces. We understand that money is tight, and we strive to provide you with the best service at the most reasonable price.
Our Springdale air conditioning repair and replacement services are among the best in the state. Our professional technicians have many years of experience dealing with the exact problems you are likely experiencing. If you find your home's HVAC system is failing or malfunctioning while also driving up electrical costs, call us today. Whatever the problem is, we can diagnose and repair the issue as efficiently and cost-effectively as possible. Partner with us to discover why we're the choice of so many Springdale AR homeowners.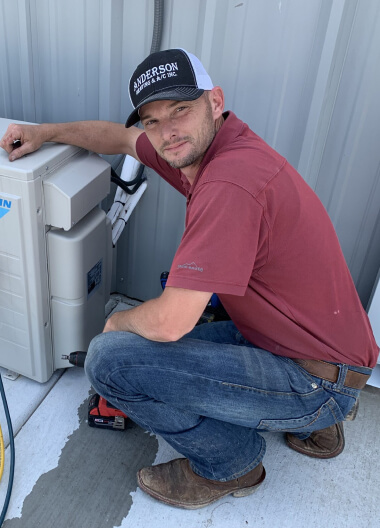 The Anderson
Air Conditioning Repair

Process
Signs You Need
Air Conditioning Repair

in Springdale, AR
Fortunately, it's pretty easy to tell if your AC is not working properly, especially in the winter or summer months. Here are a few signs you may need a repaired or replaced AC system:
Your system is over 10 years old
In Springdale AR, it can get hot, which will wear on your air conditioning system over time. Especially after the ten-year mark of an AC system's life, you'll probably start to experience more problems and need some repairs or even a full replacement.
Lack of hot or cold air
If your air conditioning system is simply not cooling or heating your home at all, there's certainly an issue going on.
High electric bills
When problems occur with your AC system, your electric bill is likely to reflect that since your system will be working harder to function properly. Replacing older AC systems with new, efficient ones can save you money over the years.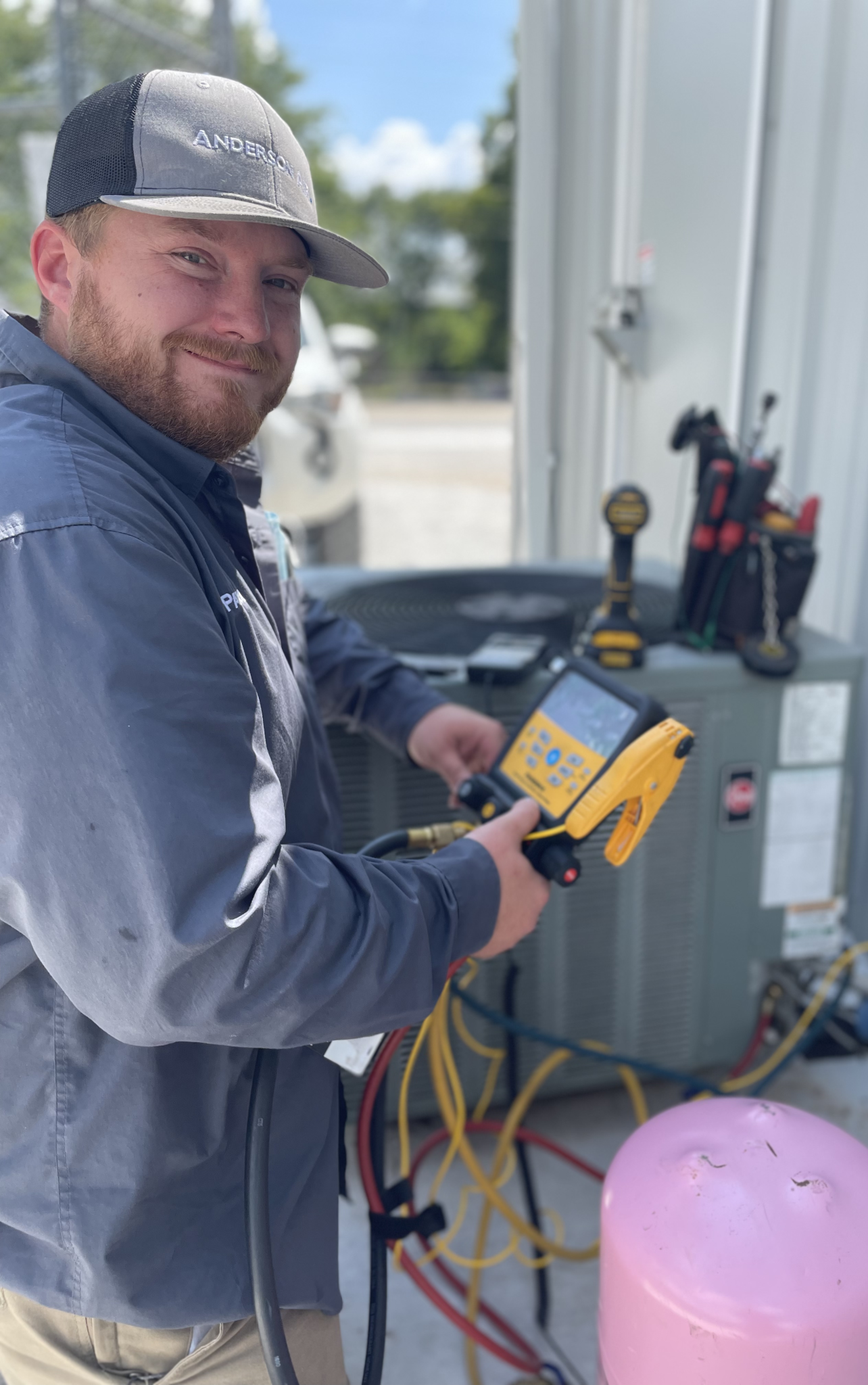 As the top service provider, our goal is to create a long-lasting relationship with our customers. That's why at Anderson Air, we are proud to have a team of professionals that engages with the community.