For Quality Care
Call Anderson Air
Huntsville

, Arkansas' Trusted Heating and Cooling Service Provider
At Anderson Air, we are here to provide our customers in the Huntsville area with some of the best and most professional HVAC services around. We are here to serve you no matter what may be going wrong with your HVAC system, helping to get it up and running and ready to take on the heat or the cold each season. We offer a variety of different services including:
Reliable Heating and Air Conditioning Services in
Huntsville

, Arkansas
Anderson Air promises to give you some of the most reliable service when it comes to heating, cooling, and air conditioning services in Huntsville. We know that you have other choices when it comes to choosing a professional for your needs, which is why we are proud when the residents of Huntsville choose us for their needs. We promise to be fair and transparent through the whole process. We even provide a cost calculator on our website to make checking out our prices simple and easy.
We work hard in order to meet the expectations of each client when it comes to affordable prices, exceptional services, and professionalism on each job. Let us come and work for you to provide you with the very best.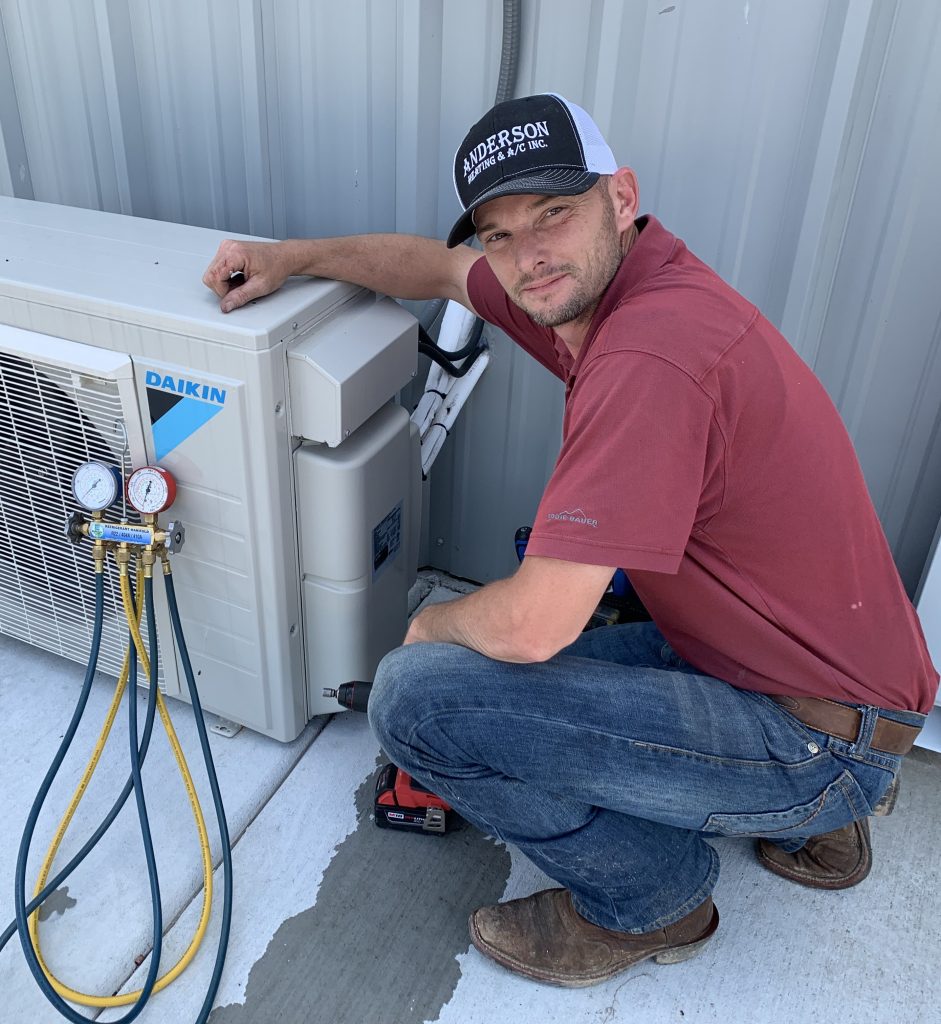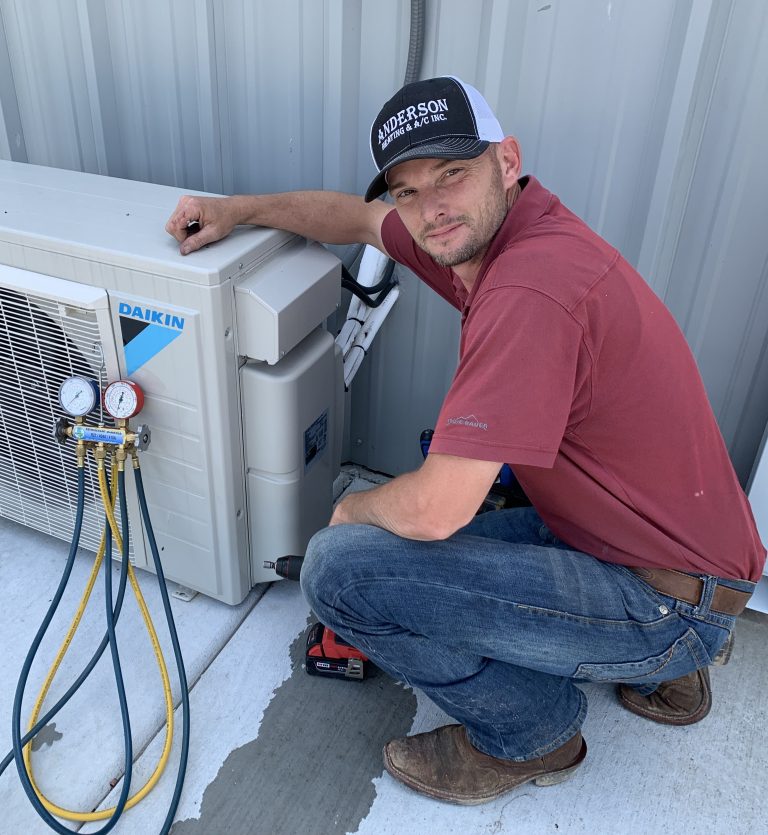 Residential HVAC System Repair and Installation Services in
Huntsville

, Arkansas
Anderson Air is able to help with all your residential HVAC maintenance and repair needs as well. We understand how important your home is to you, which is why we are here to provide you with all the help you need to keep it safe. Some of the services that we provide to help you take care of your home include: Air purification, Heating repair, Routine maintenance, Air conditioning, Geothermal services, Thermostat installation, Duct leaks repair.
Our team has the right knowledge and skills to handle any problem with your residential HVAC system and is here to help, no matter the time of day. Contact us to see how we can help with your residential HVAC repair needs.
Commercial HVAC System Repair and Installation Services in
Huntsville

, Arkansas
Not only are we proud to be able to serve many residential customers in the area, but our team at Anderson Air are here to help with commercial properties as well. Our team is fully licensed and trained to handle the complexities that come with a commercial HVAC system and we look forward to helping you with yours. Some of the services we can offer include: Air purification, Automation and controls, Sheet metal fabrication, Special projects, Planned maintenance, HVAC repair.
Our team will work hard to provide you with the experience and professionalism you desire when it comes to your HVAC system. Contact us today to see how we can help you.
We Offer Quality Services in
Huntsville

, Arkansas
Even a problem that starts out small has the potential to grow big and become a big issue over time. That is why our team is qualified to help with all maintenance and repair needs that your HVAC system will have. We can help you to take care of the minor and major problems in your HVAC system, ensuring that it will work when you need it most.
Reasons to Choose Us for Your Heating and Cooling Needs in
Huntsville

, Arkansas
Anderson Air understands that you have a lot of other choices when it comes to your HVAC system and the team you choose to trust with your home. We strive to be better than the competition by providing you fair prices, the best knowledge and experience, and professionalism every step of the way. Some of the reasons you should work with us include:
Service anytime
When your HVAC system breaks in the middle of the night, our team is still here to help. We understand that things do not always break at the most convenient times, and can make it out to your home to clean things up and fix them before anything is destroyed.
The right expert service professionals
All of our team members are trained to handle the complex problems of HVAC systems so you know you are getting the best service each time.
100% satisfaction guaranteed:
If something is not working well with your HVAC system after we were there, then give us a call. We are happy to fix the issue and give you the help you need.
We love what we do
We are proud to offer some of the best services in Huntsville, AR, and look forward to helping you out too!
Things to Do in
Huntsville

, Arkansas
Huntsville, AR has many great sights to see and things to do while you are in the area. Some things that you should do include:
Glory Hole Trail and Waterfall
Go on a wonderful trail that will lead you through lots of the beauty of Arkansas and see a beautiful waterfall as you go! This is an easy hike for anyone to do!
The Marble Gypsy
This is a wonderful little store that you can visit and see many antiques and trinkets that are unique to the area. Purchase something for yourself or for a loved one!
Ozark Adventure and Recreation
These boat tours will give you a new view of what Arkansas has to offer. You can go on multi-day boat tours as well if you want to try out something new and get away for a few days.
Withrow Springs State Park
Arkansas has some of the best state parks in the country because there is so much to do and see. Check out Withrow Springs State Park to see some of the nature and different animals who are native to this part of the country.