For Quality Care
Call Anderson Air
Prairie Grove

, Arkansas' Trusted Heating and Cooling Service Provider
Anderson Air is proud to have served those who live in Prairie Grove, AR for many years. We are one of the trusted providers of heating and cooling in the area. No matter what is wrong with your HVAC, we are ready to address them and give you an affordable solution you can rely on. Some of the services we can provide include:
Reliable Heating and Air Conditioning Services in
Prairie Grove

, Arkansas
Anderson Air is able to provide reliable air conditioning, and heating services in the area. Our goal is to provide you with the service you need at a fair price that you deserve. We provide a convenient calculator to help our customers see what our prices will be before they even hire us!
Our commitment is to meeting all the expectations of our clients when it comes to exceptional service and prices they can afford, no matter what type of HVAC problem they encounter. Since we began our business, we have worked to provide an exceptional experience for all our customers in the area.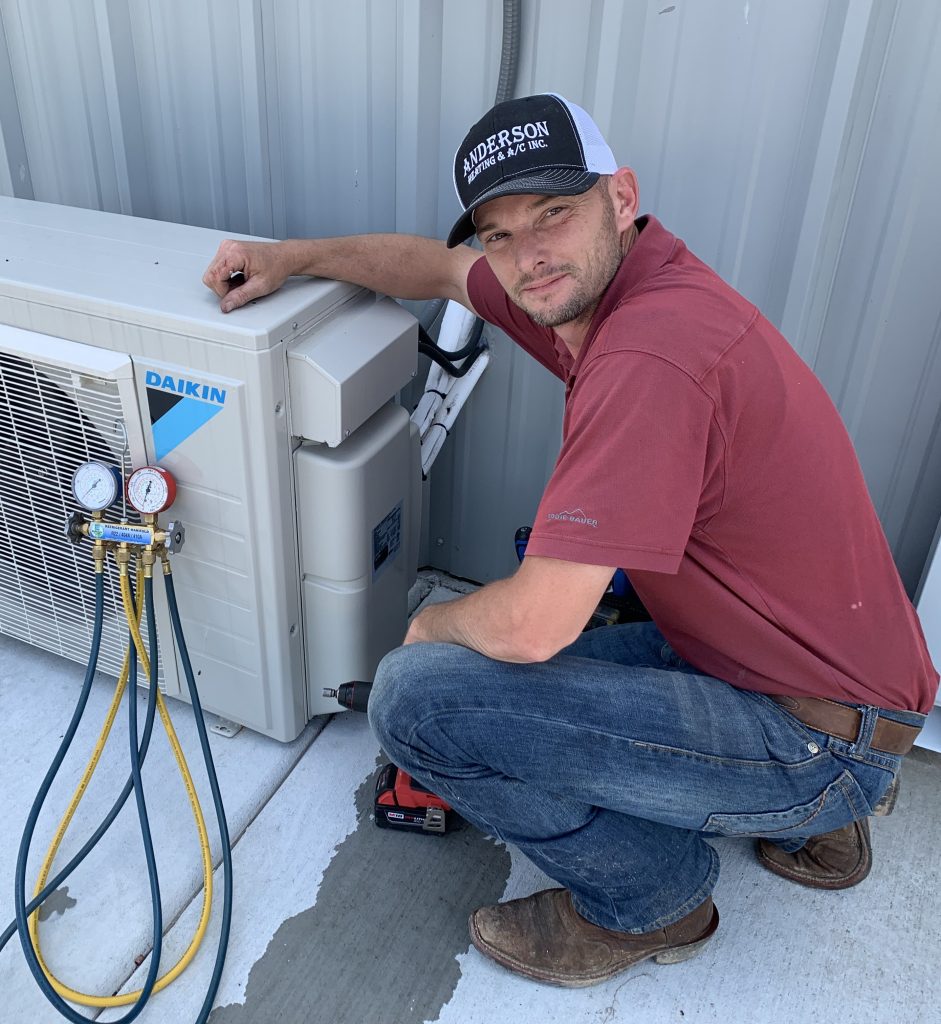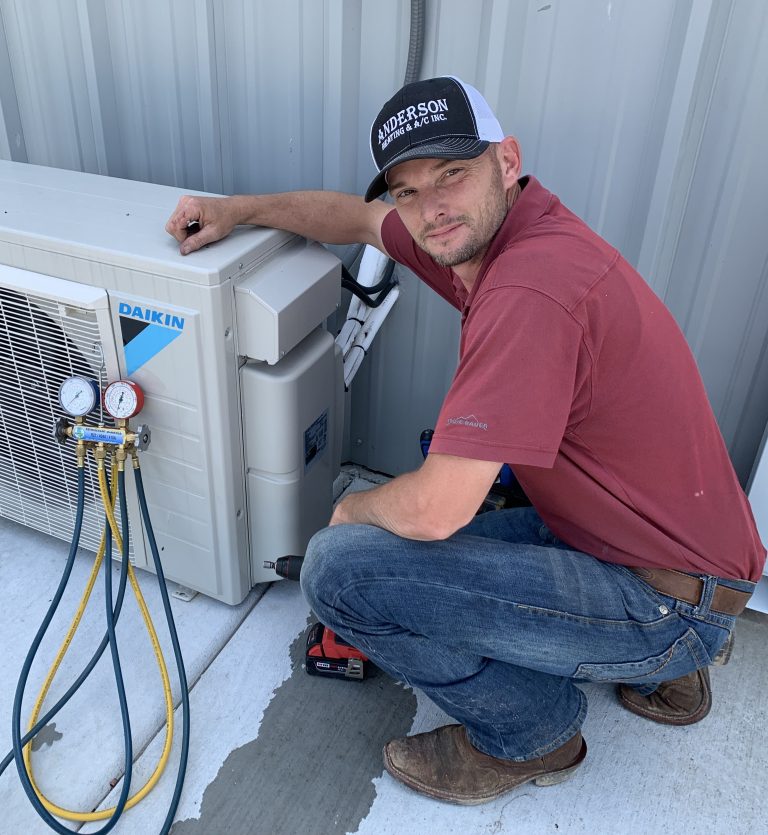 Residential HVAC System Repair and Installation Services in
Prairie Grove

, Arkansas
Anderson Air is proud to offer many residential services to many of our customers. We are able to come take a look at your HVAC system when something stops working properly. Some of the residential services we are happy to provide include: Thermostat installation, Geothermal services, Duct leaks repair, Heating repair, Air conditioning repair, Air purification, Routine maintenance.
Our team is happy to come take a look at your system and discuss what needs to be fixed before we get started. This helps provide some of the transparency you need while ensuring the work gets done in a timely manner.
Commercial HVAC System Repair and Installation Services in
Prairie Grove

, Arkansas
Anderson Air is proud to serve our commercial clients as well. We are licensed and knowledgeable when it comes to HVAC systems in commercial properties as well. Some of the services we can provide for these properties as well include: Air purification, Automation and controls, Sheet metal fabrication, Retrofit and special projects, HVAC repair, Planned maintenance.
Our team members have the experience you need to handle all commercial HVAC repairs and more. We look forward to working with you to meet all your needs.
We Offer Quality Services in
Prairie Grove

, Arkansas
Anderson Air is proud to offer high-quality services to all of our customers. We understand how something that seems like a small issue in your HVAC system can quickly become something that will cost you too much money. That is why we are here to help with every problem that shows up in your HVAC system. Contact us to take a look at your system to prevent a small issue from turning into something big. 
Reasons to Choose Us for Your Heating and Cooling Needs in
Prairie Grove

, Arkansas
Our team at Anderson Air knows that you have many choices when it comes to taking care of your HVAC system in Prairie Grove, AR. That is why we work hard to earn your business and give you the very best each time. Some of the best reasons to choose us rather than the competition include:
Anytime service
While it would be nice for your HVAC system to only go out during regular business hours, this is usually not the case. Rather than letting the situation get worse and destroying your home, give us a call as soon as you notice a problem. Our team here at Anderson Air will come out and fix the problem, even if it is the middle of the night. 
Expert Service Professionals
You can rest assured knowing that our professionals are trained to handle all types of HVAC systems to give you the best results around. 
100% Satisfaction Guaranteed
If something does not go right with our repairs or maintenance, our team will do everything possible to make it right. Things happen, but we want to make sure our customers are satisfied with our service each time. 
We love our job
We don't see our work just as a job; we see it as a way to help our customers. We genuinely look forward to serving you today!
Things to Do in
Prairie Grove

, Arkansas
Prairie Grove offers many great attractions and little stores that you are sure to enjoy while you are there. If you are looking for some things to do, check out some of the following:
Prairie Grove Battlefield State Park
This little museum has recently been redone to provide more fun for those who come to visit. It is only 15 minutes for the video, but there are many great exhibits inside for you to enjoy. 
Daisies and Olives Antiques
This is a vintage store, antiques, and flea market all in one. You are sure to find some amazing things to enjoy when you take a stroll through this fun little store.
The Creative Fix
The Creative Fix is a great place to go to see some local artwork and to shop around. You can also choose to sign up for a nice painting class to work on some of your skills as well.
Berry Sweet Suris
This is a fun destination that the whole family will be able to enjoy. While on the ranch, you can get right up next to some gentle and curious alpacas and llamas for a unique experience. The gift shop is even full of some items made out of the animals from the form to take back home with you.