For Quality Care
Call Anderson Air
ECOBEE3 WIFI THERMOSTAT INSTALLATION AND REPAIR SERVICES IN SPRINGDALE, AR
If you need to install a new smart thermostat or your thermostat needs repair, hire one of the top HVAC companies in Arkansas! At Anderson Air, we are committed to helping you get the best air for your home. If your system needs replacement or repair, we're the company to help! We will help you install or repair your EcoBee3 Wifi thermostat at an affordable rate so you can enjoy comfort in your home.
About Our
EcoBee3 Thermostat Services

in Springdale, AR
If your HVAC system needs an upgrade, consider investing in a smart thermostat. These help you regulate temperatures at home and remotely. With a smart Wifi thermostat, you can have better climate control, resulting in increased comfort and lower monthly bills. 
Whether it's installation, maintenance or repair, the technicians at Anderson Air are fully equipped to help you with all of your smart thermostat needs. Our professionals can help you choose the right system for your home and install it with ease and finesse. For over 50 years, Anderson Air has provided excellent customer service and professional HVAC care. 
Whether you need a new system or your existing EcoBee3 Wifi thermostat needs repair, leave it to the pros at Anderson Air.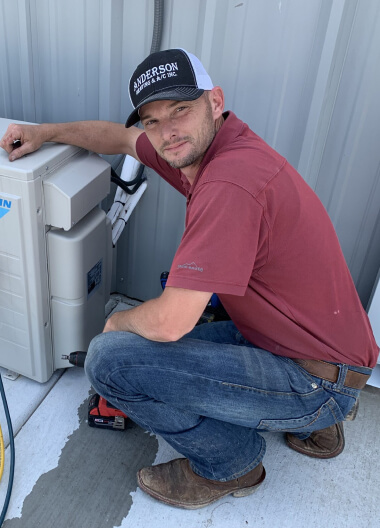 The Anderson Residential
Thermostat Installation and Repair

Process
Signs You Need a
EcoBee3 Wifi Thermostat

needs repair in Springdale, AR
Smart technology is great, but not if it's not working properly! Here are a few signs your smart thermostat may need repair. If you don't have an EcoBee3 Wifi thermostat, these signs may also indicate a need for an upgrade to a smart system. 
Your thermostat keeps shutting off or is displaying an error code
If your thermostat, either EcoBee3 or another brand, keeps shutting down or is displaying an error code, this is likely an indication it needs professional attention. It could be a battery issue or something else in your system. Your thermostat is a crucial part of your home heating system. Contact one of our technicians for a repair appointment. 
It's not heating or cooling properly 
If your thermostat isn't working properly, it may mean it's not synced to your HVAC system correctly. Book an appointment, and one of our technicians will have a closer look to assess the problem. 
If you don't have a smart system and your thermostat isn't working like it should, consider installing a smart system. This way, you can get better climate control and save on energy bills. 
Your heater or AC won't turn off
If your heater or AC won't turn off, it may indicate something is wrong with the connection between your system and your smart thermostat. One of our technicians can take a look and resolve this problem for you.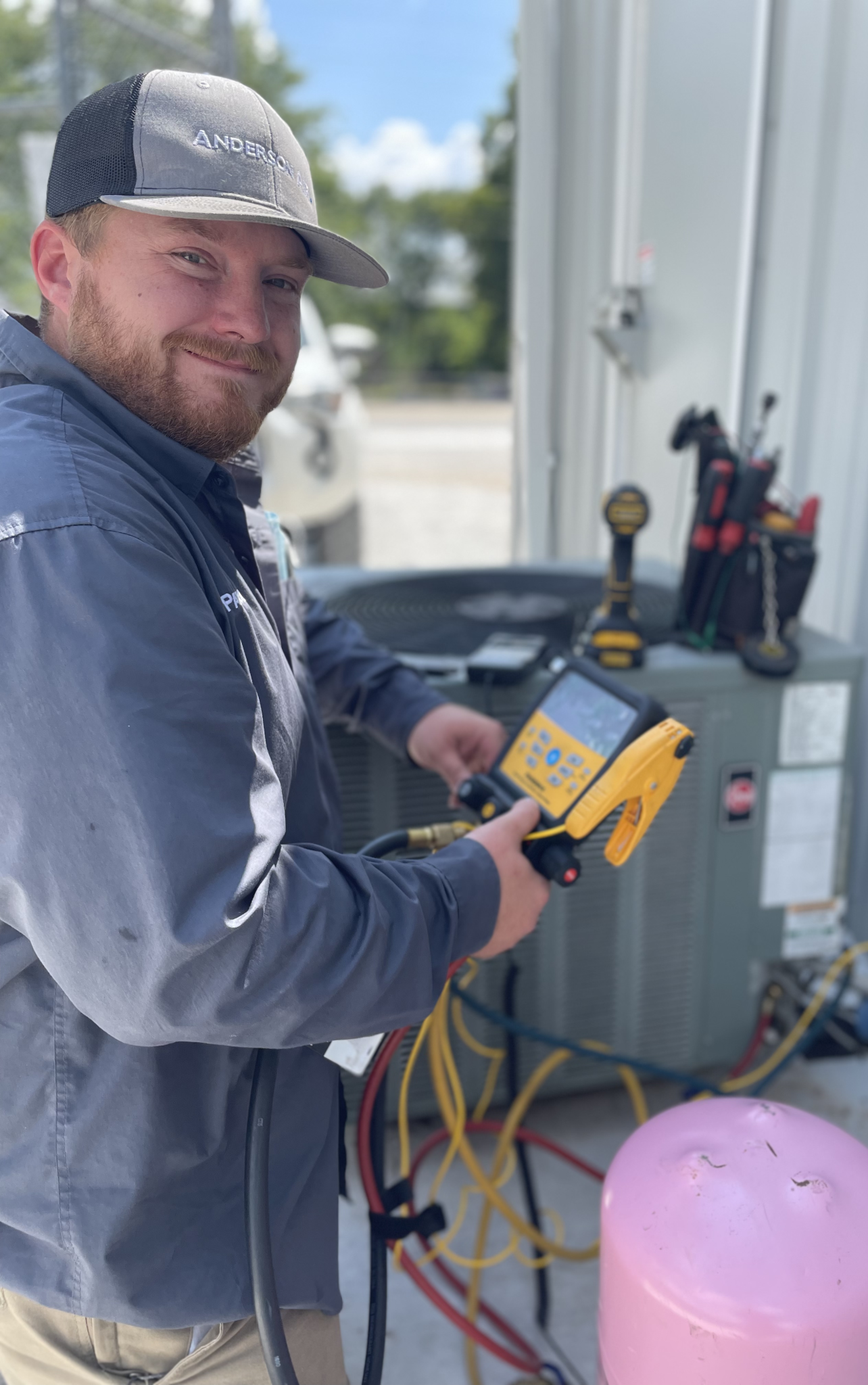 As the top service provider, our goal is to create a long-lasting relationship with our customers. That's why at Anderson Air, we are proud to have a team of professionals that engages with the community.