For Quality Care
Call Anderson Air
Centerton

, Arkansas' Trusted Heating and Cooling Service Provider
Anderson Air is ready to help provide you the best service on your heating and air conditioning needs in Centerton, AR. Even if you are not sure what is causing the problems in your system, our team will come and take a look, ensuring that the problem is fixed as soon as possible. This allows us to get you back up and running any time of the day. Some of the services that we provide include:
Reliable Heating and Air Conditioning Services in
Centerton

, Arkansas
We work hard at Anderson Air to provide you with very reliable service for all of your heating and air conditioning needs in the area. We know that you need your system to work as effectively as possible to make sure you are warm in the winter and cool in the summer. We work hard to help take care of your HVAC system so it always works well for you, providing you quick service at an affordable price. 
Anderson Air promise to be transparent through the whole process. We can take a look at your system and give you a report on how much it will cost right upfront. If you want to take a look at some of our costs before calling us, you can take a look at our website. We provide you with a calculator to help you make smart decisions.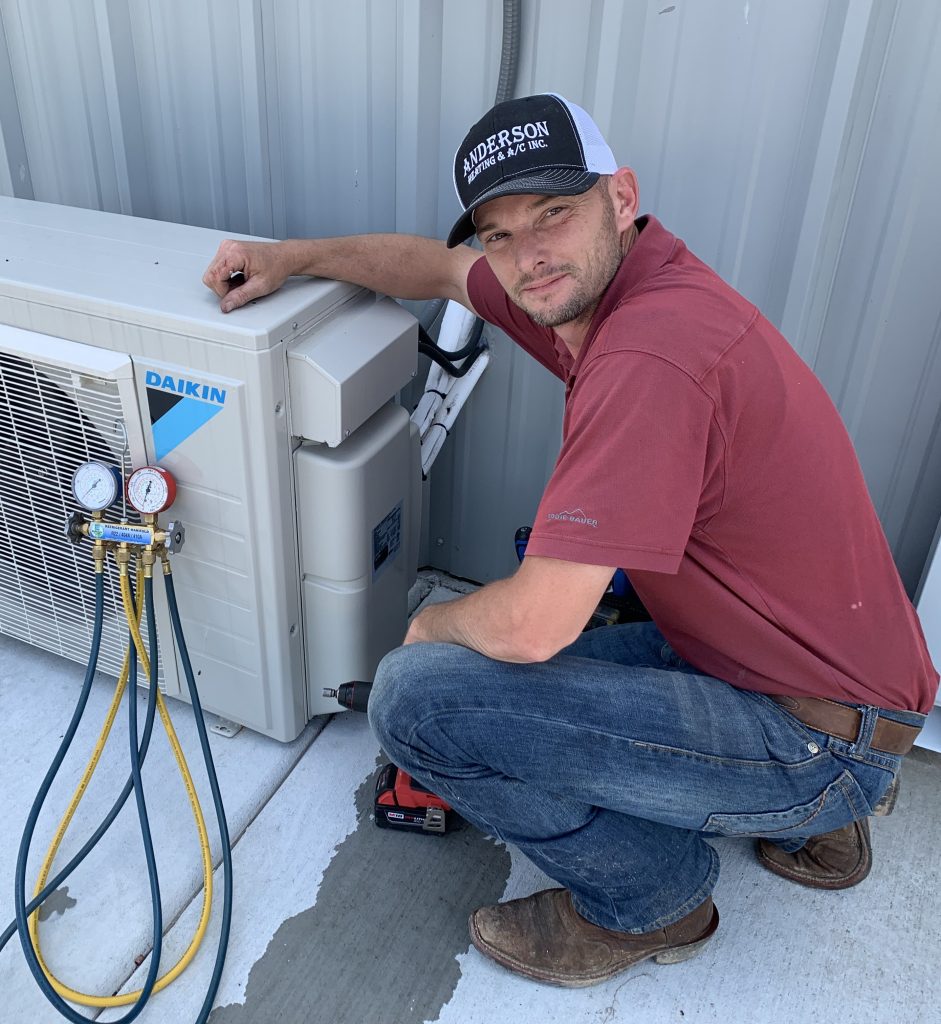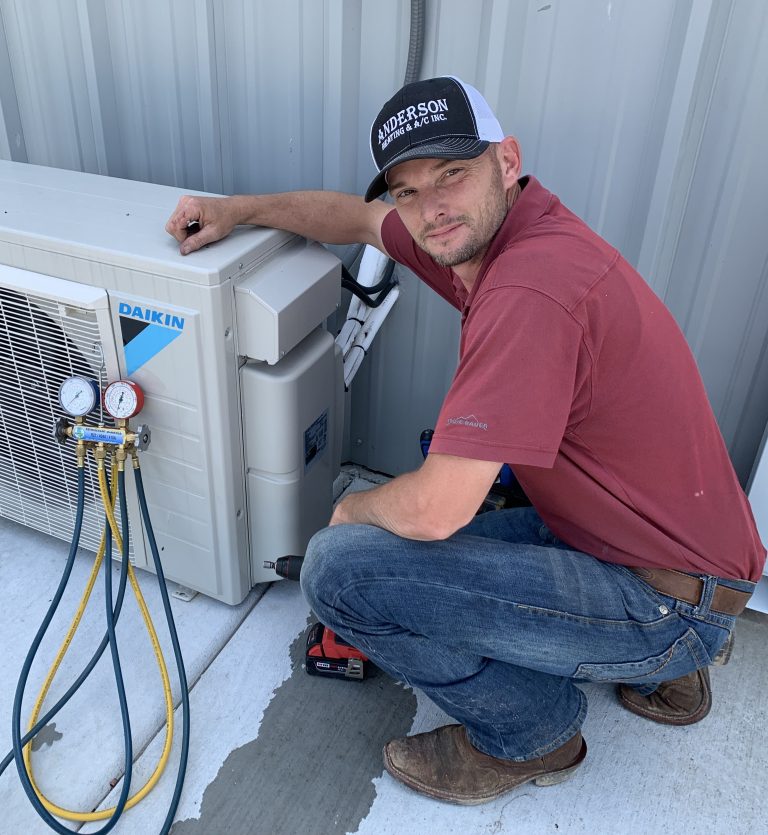 Residential HVAC System Repair and Installation Services in
Centerton

, Arkansas
Anderson Air is happy to serve residents of Centerton, AR. We have the training necessary to handle your residential property, making sure that your heating and cooling systems will work all the time. We can provide many great residential HVAC services to our customers  including: Air purification, Thermostat installation, Duct leaks repair, Geothermal services, Air conditioning, Routine maintenance, Heating repair. 
Anderson Air is proud to offer all of these great services to any residential customers. If something is wrong with your system, then give us a call. We are happy to come
Commercial HVAC System Repair and Installation Services in
Centerton

, Arkansas
At Anderson Air, we can also help our commercial customers with all of their HVAC system needs. Whether you need to get the HVAC system repaired or maintained, our staff are here to help make this possible. Some of the services that we can provide to our commercial customers include: HVAC repair, Planned maintenance, Special projects, Sheet metal fabrication, Automation and controls, Air purification.
At Anderson Air, we are proud to serve our commercial customers to make sure they have a system that will work well and provides them with all of the heating and cooling needs they have, no matter how big or strong.
We Offer Quality Services in
Centerton

, Arkansas
Our goal is to provide the best quality in service to all of our customers in the area. Do not hesitate to give us a call if something does not seem to work well in your HVAC system. Even a small issue can quickly become a big and expensive problem if you do not get it handled quickly. Our team at Anderson Air can come take a look at the HVAC system to make sure that it will work the way you expect each time.
Reasons to Choose Us for Your Heating and Cooling Needs in
Centerton

, Arkansas
Anderson Air understands that you have many options when it comes to fixing your heating and air conditioning system. That is why we work so hard to make sure our customers are satisfied each time they work with us. Some of the reasons why you should choose our team rather than someone else include:
Always available to help you out
No matter the time of day or the problem with your HVAC system, we are here to help. Give us a call any time your system stops working.
The best professionals
All of our team members have been certified and trained in order to handle your HVAC system. This gives you the peace of mind to know your system is in good hands.
100% satisfaction guaranteed
We stand by our work and want you to be happy with the results. If something is not perfect, we will work to make it right.
We love our job and want to share that love with you.
Things to Do in
Centerton

, Arkansas
Centerton, AR has many great things for you to do and see. This is a beautiful area in Arkansas that you are sure to find lots of fun things to do in. Some places to check out include:
Blanchard Springs
This is a convenient spot to reach from Centerton. It provides guided tours through some great hiking destinations and even some caves with limestone under the ground that are magnificent to see.
Centerton Farmer's Market
Spend an afternoon looking at the farmer's market and see what is available. There is a lot of fresh and seasonal fruits and vegetables along with health products and arts and crafts.
Crystal Bridges Museum of American Art
This is a place that will combine together some of the wonders we find in the natural world with a manmade structure that is a sight to behold. It contains a lot of American art to explore for the day.
The Peel Mansion Museum and Heritage Garden
The house alone is really pretty to spend some time in. and the grounds around the home contain 200 acres with apple trees and a beautiful garden that will captivate the imagination.