For Quality Care
Call Anderson Air
The Trusted Provider of
AC Maintenance Services

in Springdale, AR
Need to book a system maintenance appointment for your air conditioner? Trust Anderson Air – one of the top HVAC service providers in the state. If your AC needs regular yearly maintenance or you have a specific concern that needs to be addressed, call Anderson Air. From installation to routine maintenance and repair, Anderson Air is ready to provide the best service at the best prices.
About Our
AC Maintenance

in Springdale, AR
If you need a reliable company to maintain your air conditioning unit, look no further than the pros at Anderson Air. We understand that HVAC and home services can get expensive, which is why we prioritize transparent, affordable services. We provide quality service at a reasonable cost, so you can be confident that you are getting exactly what you need.
Anderson Air has over 50 years of experience in the industry, counting us as one of the top experts serving our community. Whether you have a specific problem with your unit, or just need regular AC maintenance, our technicians are specially trained and highly qualified to assist you with any of your AC needs.
Call us today for an AC checkup!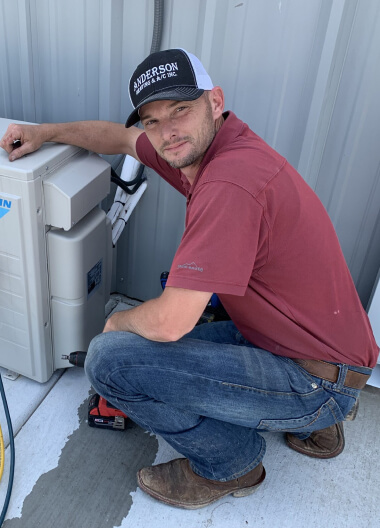 Signs You Need
AC Maintenance
Here are a few reasons to consider booking a maintenance appointment for your air conditioner. 
Your AC unit is blowing warm air
Your air conditioner is meant to cool the air in your home, not warm it! If your AC is blowing warmer air than usual, it might be time to consider booking a maintenance appointment to get it looked at by a professional. 
Summer's coming, and it's been a while
We recommend scheduling annual air conditioner maintenance appointments to ensure your unit is available when you need it. If summer is on the way and you're getting ready to dust off your air conditioner, book an appointment to prepare for the heat and ensure your system is in optimal condition. 
The thermostat or other parts aren't working 
If a component of your air conditioner isn't working, it's best to have a professional take a look. While some experienced homeowners may be able to figure it out themselves, a trained technician has the skills and knowledge to get the job done right and avoid further damage.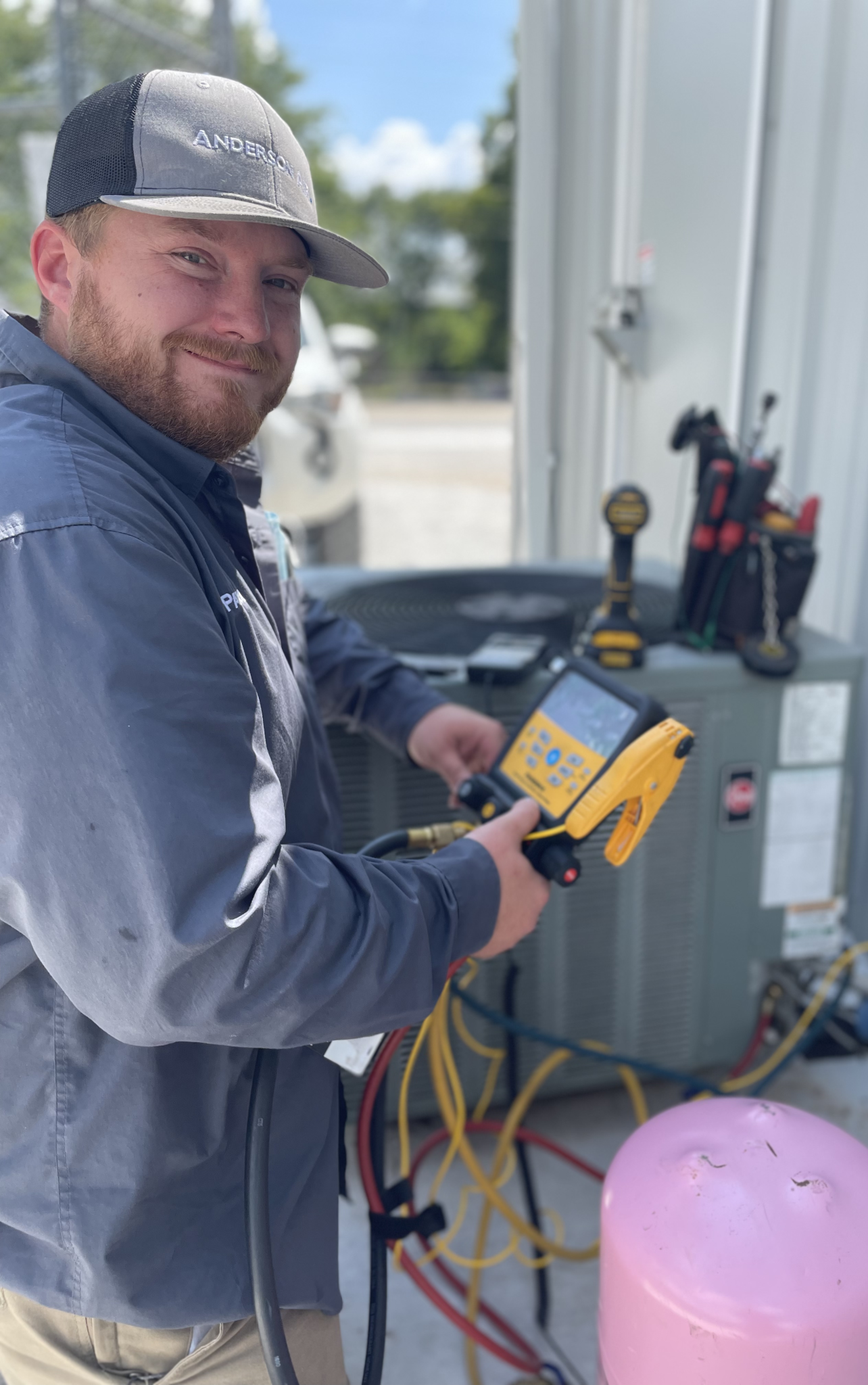 As the top service provider, our goal is to create a long-lasting relationship with our customers. That's why at Anderson Air, we are proud to have a team of professionals that engages with the community.