For Quality Care
Call Anderson Air
The Trusted Provider of
Furnace Maintenance Services

in Springdale, AR
For the top furnace services in Arkansas, call Anderson Air! We cover everything from installation, repair and regular furnace maintenance so you can be sure all your furnace needs are met with excellent, professional care. We aim to give outstanding service at reasonable prices. When you work with the professionals at Anderson Air, you can have confidence that your HVAC system is in good hands.
About Our
Furnace Maintenance

in Springdale, AR
To keep your furnace in the best condition and avoid high repair bills down the road, we recommend scheduling regular maintenance appointments with an experienced HVAC technician. If you're looking for a professional maintenance company for your furnace system, try Anderson Air.
We understand that times can be tough money-wise, which is why we make sure to provide you with transparent service so you know what you're paying for. With over five decades of experience in the industry, Anderson Air has worked to serve homeowners and keep their systems in tip-top shape. 
Whether you have a specific concern about your system or just want a preventative furnace maintenance appointment, our expert technicians are ready to assist you – contact us today!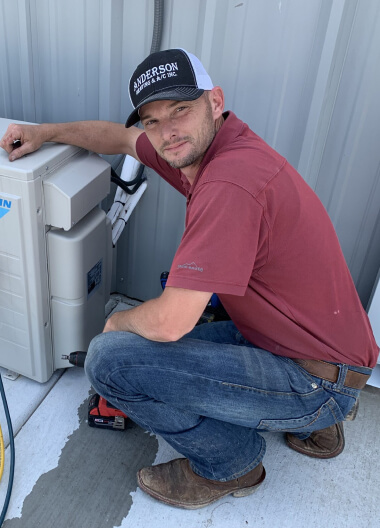 The Anderson
Furnace Maintenance

Process
Signs You Need
Furnace Maintenance
It's good to have a furnace that works when you need it. Here are some signs it might be time to book a maintenance appointment: 
It's been a while since your last maintenance inspection
We recommend homeowners book annual HVAC appointments to ensure their systems are up to snuff. This is especially true for regions with cooler winters where functional furnaces are critical!
If it's been a year since your last furnace appointment, or you want to get a headstart on system maintenance before the temperatures drop, book an appointment with one of our technicians to ensure your furnace is ready to use. 
A tripped carbon monoxide detector
If your carbon monoxide detector keeps beeping and the batteries are changed, it's wise to call in a professional to look at your furnace. Carbon monoxide can't be detected by sight or smell, so it's best to take precautions to keep you and your family safe. 
Funny noises and smells
If you begin to notice weird noises and odd smells emitting from your furnace system, it may be good to get it checked out. While it may be harmless and a quick fix, it may indicate a more serious problem. A professional can assess your system and fix anything that's not working properly.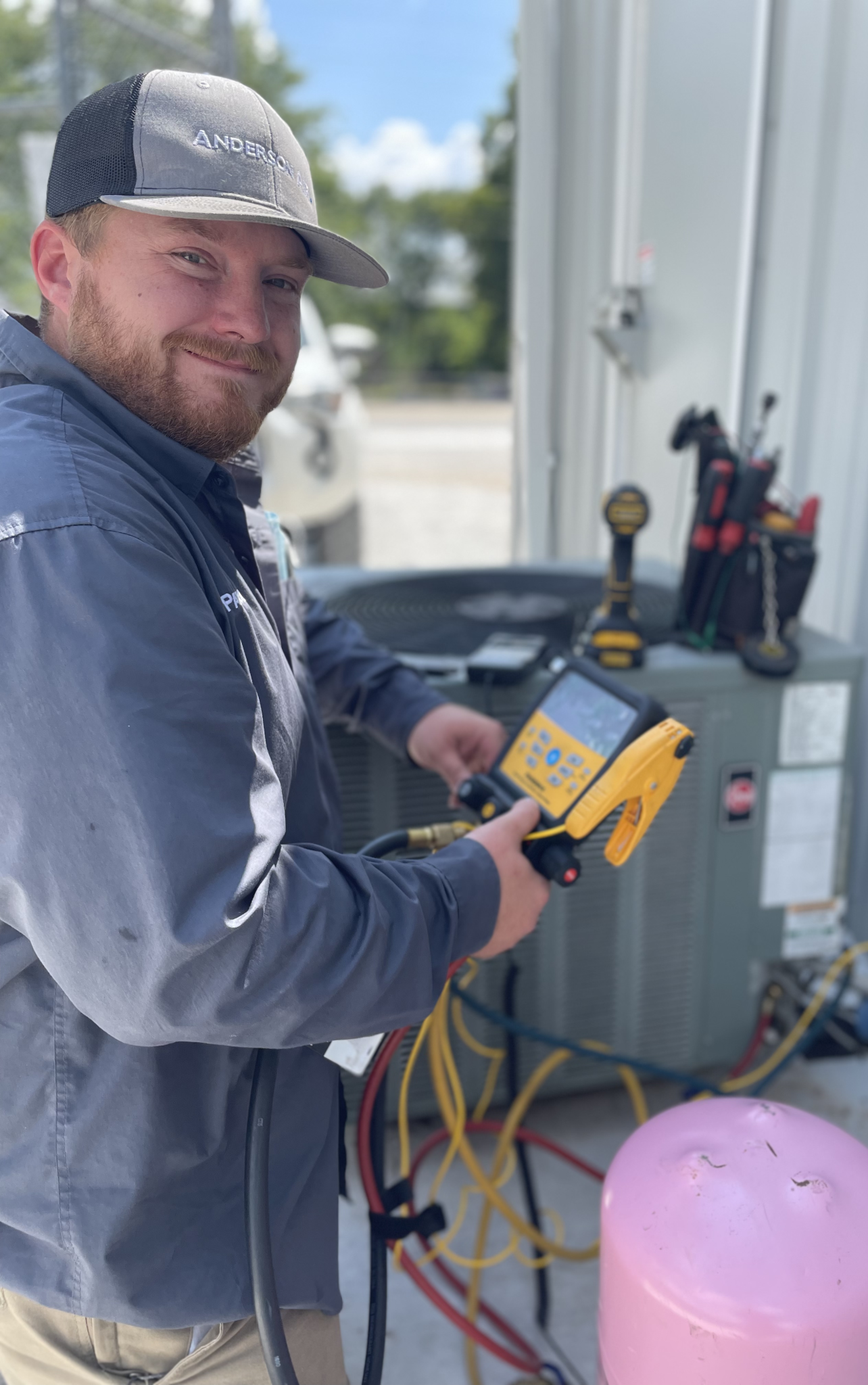 As the top service provider, our goal is to create a long-lasting relationship with our customers. That's why at Anderson Air, we are proud to have a team of professionals that engages with the community.