For Quality Care
Call Anderson Air
The Trusted Provider of
Whole-house Humidification Services

in Springdale, AR
If you need to install a humidifier in your home, do so today with Anderson Air. As one of the state's top air-care and HVAC companies, Anderson Air is committed to providing you with the best care for your home. Our main goal is to help customers feel comfortable in their homes for a reasonable cost.
About Our
Humidification Services

in Springdale, AR
If you're dealing with excessively dry air in your home, let the pros at Anderson Air help you out. We handle everything, from heating, cooling and ventilation to air purification and humidity control, to ensure our customers have the best in-home experience possible.
If you're experiencing dry air from your furnace or AC system, a humidifier can help restore comfort in your home. With our expert knowledge and experience, our technicians will assess your home and provide you with a professional recommendation. Not sure what type of system you need? Leave it to us. 
Whether it's a furnace humidifier or a portable one, our team will assist you each step of the way, from installation to maintenance and repair. Book an appointment with Anderson Air today.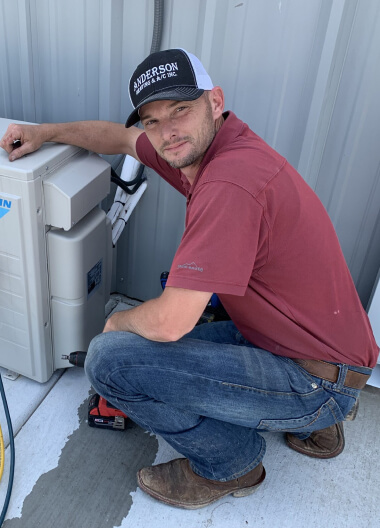 The Anderson Residential
Humidifier Installation

Process
Signs You Need a
Whole-Home Humidifier

in Springdale, AR
Many HVAC systems can lead to dry air, which can affect the health of our bodies and homes. Here are some signs you may need to invest in a home humidifier. 
Frequent furnace and/or AC use
Frequent and heavy HVAC use can dry out the air in your home, especially if you have a forced air system. If you use your furnace or AC a lot during the winter and summer seasons, consider investing in a humidifier to balance out the moisture in the air. 
The air in your home is dry
Although Springdale, Arkansas, is known for its relatively humid climate, the extended use of an air conditioner or furnace system can cause the air in your home to dry out. If you're noticing dry air in your living space, it may be time to invest in an HVAC humidifier to bring humidity levels back up to normal. 
You're experiencing dry skin or respiratory problems 
Dry, itchy skin and hair or respiratory issues may be the result of dry air in your home. Low humidity levels can exacerbate breathing issues for those with existing respiratory conditions like asthma. Investing in a humidifier can quickly rectify this and bring your health back to normal.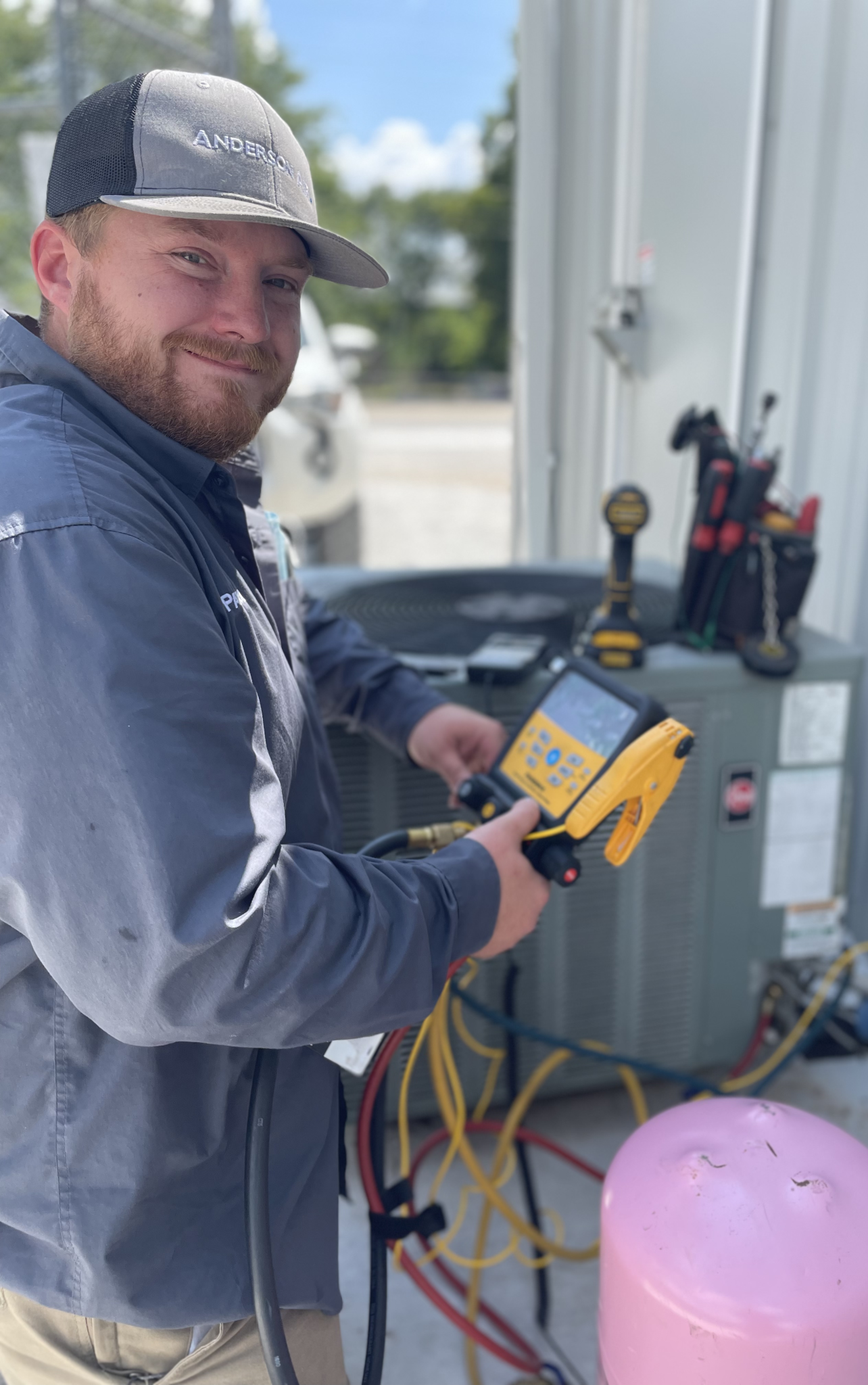 As the top service provider, our goal is to create a long-lasting relationship with our customers. That's why at Anderson Air, we are proud to have a team of professionals that engages with the community.