For Quality Care
Call Anderson Air
Hindsville

, Arkansas' Trusted Heating and Cooling Service Provider
At Anderson Air, we are proud to serve those who live in the Hindsville, AR area for many years. We are considered one of the trusted providers of heating and cooling in the area and are ready to serve you with all of your HVAC needs. Our team is friendly, courteous, and can provide you exceptional service at an affordable price. Some of the services we provide here include:
Reliable Heating and Air Conditioning Services in
Hindsville

, Arkansas
Anderson Air promises to provide some of the most reliable air conditioning, and heating services in the area. We make it our mission to provide all customers with exceptional services at a fair price. Our website makes it easy to know ahead of time how much you will need to pay for our services with a convenient calculator for you to use.
We work hard to meet the expectations of every client in terms of affordable prices and the best services, no matter what problems happen with your HVAC system. We are here to help you every step of the way.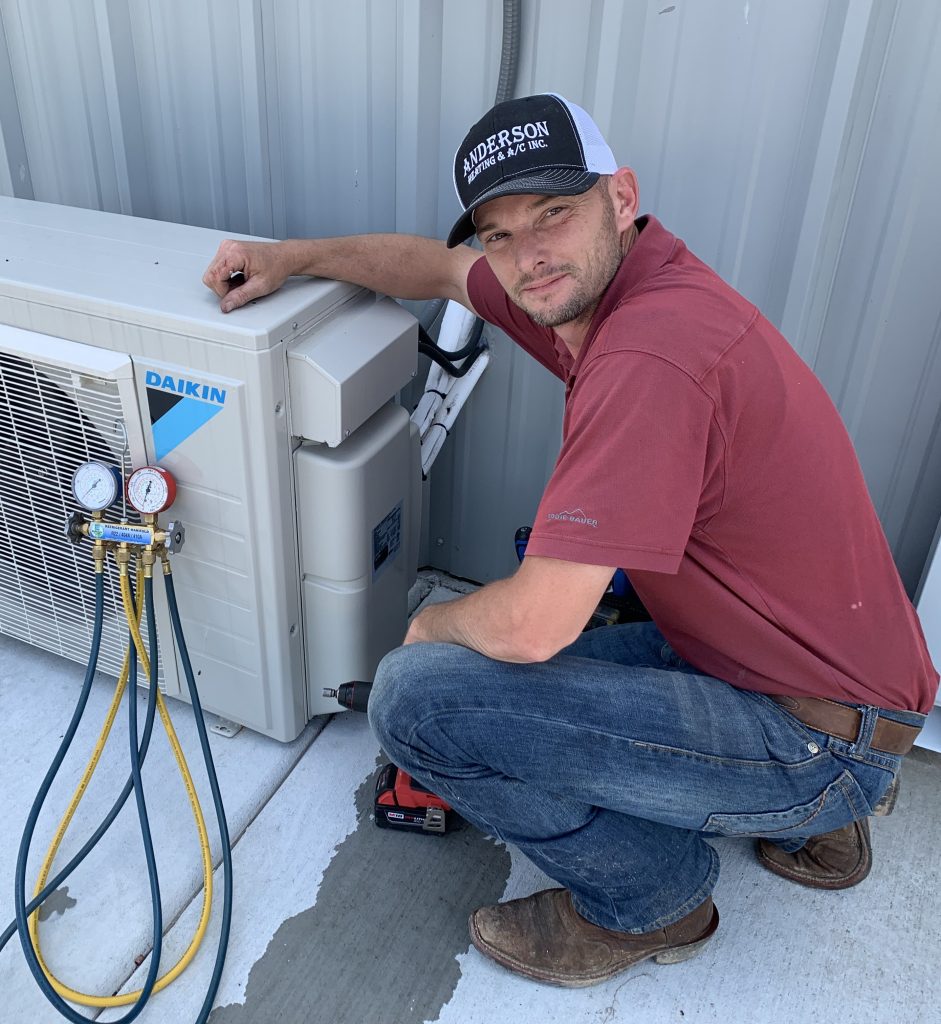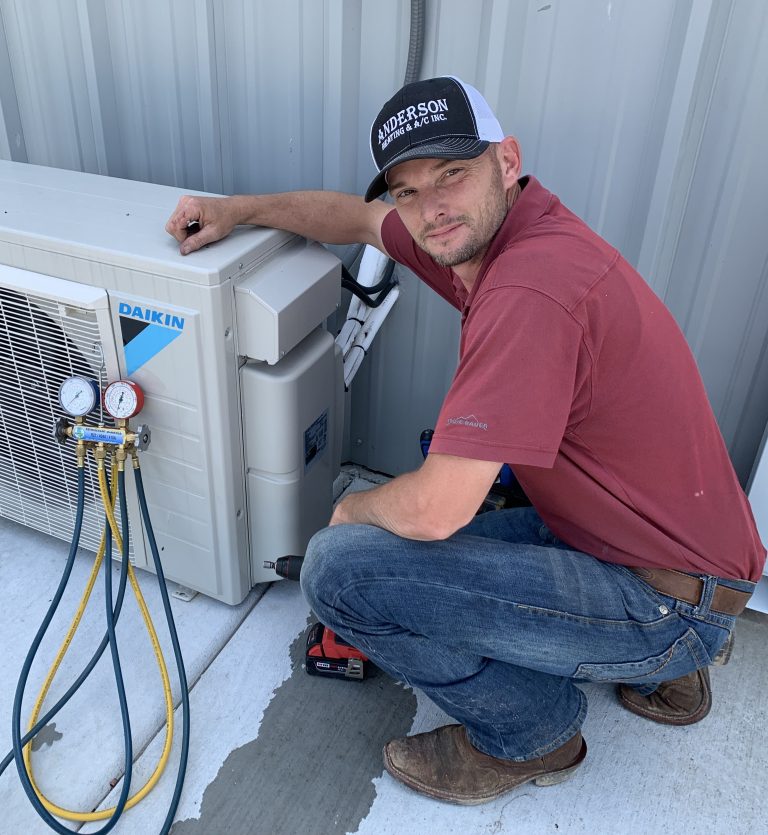 Residential HVAC System Repair and Installation Services in
Hindsville

, Arkansas
Anderson Air is able to help many residential customers in the area. Your home is important to you and we are here to help keep it safe. Our team will gladly come and take a look at your HVAC system when something does not seem to work well. Some of the residential services we are proud to provide include: Routine maintenance, Heating repair, Air purification, Air conditioning repair, Duct leaks repair, Thermostat installation, Geothermal services.
Our team at Anderson Air are happy to look at any residential HVAC system to see if there is a problem and get it fixed quickly for you. We provide complete transparency with this process, helping you make decisions that are right for you.
Commercial HVAC System Repair and Installation Services in
Hindsville

, Arkansas
Not only are we proud to serve many of our residential customers in Hindsville, AR, we can also serve many commercial properties as well. Our team is licensed to handle your commercial HVAC system to ensure it is up and running and will do the job as you expect. A few of the services that our team is happy to offer include: HVAC repair, Planned maintenance, Special projects, Sheet metal fabrication, Automation and controls, Air purification.
Our team members at Anderson Air will provide you with the professionalism and experience that you need to get the job done in no time. We look forward to getting a chance to work with you and get your HVAC system back up and running.
We Offer Quality Services in
Hindsville

, Arkansas
Our team is proud to be here and serve the customers of Hindsville, AR. We hope you will consider calling us for all of your HVAC repair and maintenance needs. A small problem in your system can quickly turn into a disaster if you do not provide it with the care that it needs. At Anderson Air, we are happy to come take a look at the system and fix anything small before it becomes a big problem.
Reasons to Choose Us for Your Heating and Cooling Needs in
Hindsville

, Arkansas
You may have many choices to work with when it comes to your HVAC repair and maintenance needs. at Anderson Air, we are proud to be considered one of the top choices around. We work hard to earn your trust and to get your repeat business over and over again. Some of the reasons why we are the best include:
Service when you need it
While we would love for the HVAC system to never break down at all, there are times when it will happen. And usually these times are going to happen in the middle of the night or on the weekend. Our team at Anderson Air are happy to come fix your HVAC system, no matter what time of day it breaks down. 
Expert service professionals
We are the professionals you need to get the work done. 
100% satisfied every time
Our goal is to leave your home or business with you feeling satisfied that we did the amazing job you were hoping for. 
We love what we do!
Things to Do in
Hindsville

, Arkansas
Hindsville, AR has a lot to offer if you are in the area and we at Anderson Air are proud to be part of this community.  If you are in the Hindsville, AR area, you will quickly find there are many fun things to do. Some examples to try out include:
Withrow Spring State Park
This is a great place to come out and visit and spend some time in nature. Go on a walk through one of the many trails and get in touch with a peaceful side of life. 
War Eagle Mill
War Eagle Mill is a working gristmill found in the area. It began in 1832, and was destroyed three times before being rebuilt last in 1973. This is a great place to visit to learn a little history and see what is unique about this part of Arkansas.
Hobbs Area Park Conservation Area
This conservation area includes 12,056 acres in the Arkansas area. You will be able to see much of the wildlife of Arkansas when you go through this area. 
War Eagle Cavern
If you like caves, then this is one of the first places you should visit. This is one of the only lakeside cave entrances in the whole state for you to enjoy!