For Quality Care
Call Anderson Air
The Trusted Provider of
HEAT PUMP REPAIR SERVICES

in Springdale, AR
Get your heat pump back up and running with one of the top-rated heat pump repair professionals in Springdale! Here at Anderson Air, we're happy to help you with all your heat pump needs, from installation to professional maintenance and repair. Our goal is to give you the best for your dollar and provide transparent service, so you know where your money is going.
About Our Residential
Heat Pump Repair Services

in Springdale, AR
If you're looking for top-notch services for your heat pump system, look no further than Anderson Air. We provide the best services with the best tools to ensure your system stays fixed longer. Nothing is worse than overpaying for HVAC services. Which is why we aim to give you the best services without putting a strain on your budget. 
With decades of experience in the HVAC business, we're proud to be among Arkansas's best heat pump repair companies. Our team technicians are equipped with years of specialized training and on-the-job experience to handle a variety of HVAC systems and needs. 
If you're experiencing issues with your heat pump system, book an appointment today and discover the Anderson Air difference.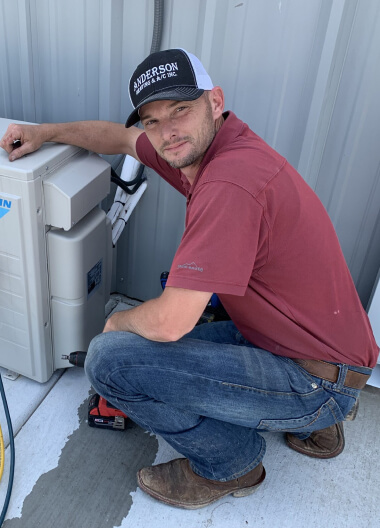 The Anderson
Heat Pump Repair

Process
Signs You Need
Heat Pump Repair

in Springdale, AR
When your heat pump isn't working, there will be some indications as your system kicks into gear for the season. Here are three key signs to call in a professional for an inspection: 
Your heat pump is over 10 years old
Springdale, AR gets cold in the winter, and nothing is worse than a malfunctioning heating system when you need one! Most HVAC systems run at peak performance for about 10 years. Past that, it's common to experience breakdowns and malfunctions more often.  
Ask a professional if it's worth fixing your system or if getting a full heat pump replacement is more cost-effective. 
Strange noises 
If you notice strange noises coming from your heat pump system, it's good to get it checked by a professional. Problems can range from mild to severe, but addressing them early can prevent further damage to your system and save money from costly replacements.  
A spike in your monthly bills 
Often when your heating or cooling system isn't operating properly, it will reflect in your monthly bills. When there's an issue, components of your heat pump work to compensate, many times resulting in more energy use. 
Repairing or replacing your heat pump will help you enjoy comfort and cost savings for years to come.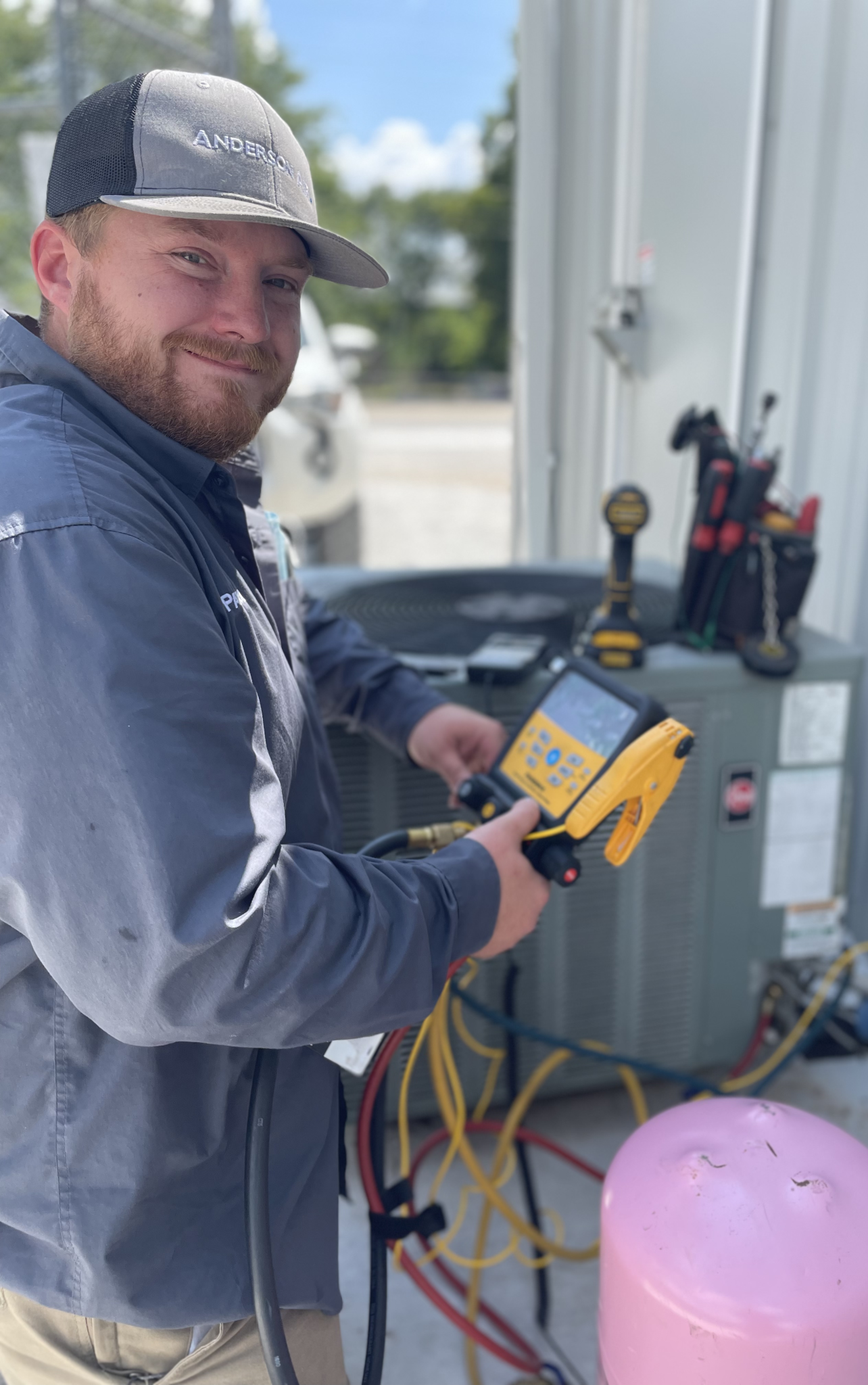 As the top service provider, our goal is to create a long-lasting relationship with our customers. That's why at Anderson Air, we are proud to have a team of professionals that engages with the community.