For Quality Care
Call Anderson Air
The Trusted Provider of
Commercial HVAC Repair

in Springdale, AR
There is nothing worse than a commercial location that feels too hot or too cold. It's a sure fire way to lose business and employees. But with the help of Anderson Air, your business is going to feel nothing but great at all times!
When the summers get hot and the winters get cold, there is nothing more important than a fully functioning HVAC system. HVAC stands for heating, ventilation, and air conditioning and it is an essential part of any building no matter what time of the year it is.
Your HVAC system takes on a whole different level of importance when you are running a business. If something goes wrong and the HVAC isn't working, your entire livelihood may be at stake. You will start to lose customers and employees quickly if your HVAC isn't working like it should.
When you need an HVAC repair and you need it quickly, call us immediately at Anderson Air. No matter the problem, no matter its urgency, we are ready to help and fix all the problems you are experiencing. In just a short amount of time, our team of experts will get your system working better than ever.
About Our Commercial
HVAC Repair

in Springdale, AR
We understand how important commercial HVAC repairs are. When your system goes offline and isn't working like it should, things can get very uncomfortable very quickly. Depending on the time of year it is, your business literally cannot go on without a functioning HVAC system.
The first thing you will notice about our commercial HVAC repair service is how quickly and efficiently we work. We will tackle any problem with attention to detail and urgency. We will work as hard as we can, as fast as we can, so your business can get back to normal as soon as possible.
The Anderson Air method of commercial HVAC repair is second-to-none. Not only are we professional and efficient, but we also deliver everything with excellent customer service that you won't find anywhere else in all of Springdale.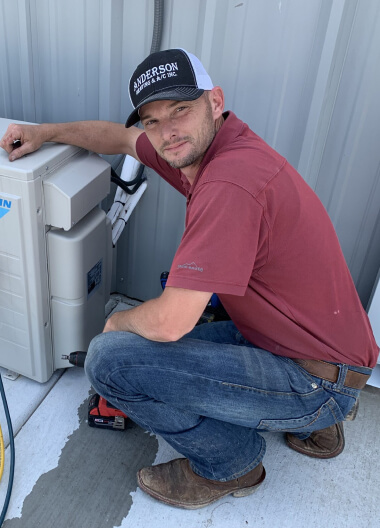 The Anderson Commercial
HVAC Repair

Process
Signs You Need Commercial
HVAC Repair

in Springdale, AR
Have you been wondering if maybe you need residential HVAC maintenance? Ask yourself these questions to find out!
Your Business is Feeling Very Warm or Very Cold
Have you noticed that your business is feeling unseasonably warm or unseasonably hot? There is a good chance that your HVAC system is no longer working like it should. If that's the case, you will need repairs done as soon as possible because if things are not fixed they will only get worse.
Your System is Inconsistent
Your HVAC system doesn't need to be broken in order for it to need repairs. Sometimes your HVAC will gradually break down and perform worse and worse over time. If you have noticed inconsistency with your heating and air, a repair is in order. That's where we take over and get the job done. Your business will be feeling as good as new in no time.
You Need It To Be Done Correctly
You should accept nothing but the best when you are looking to get your HVAC system repaired. Anything less than that is not what you or your employees or your customers deserve. The worst thing you can do is invest in a company that won't get the job done the right way. At Anderson Air, we will get it done perfectly on the first try. You can count on us!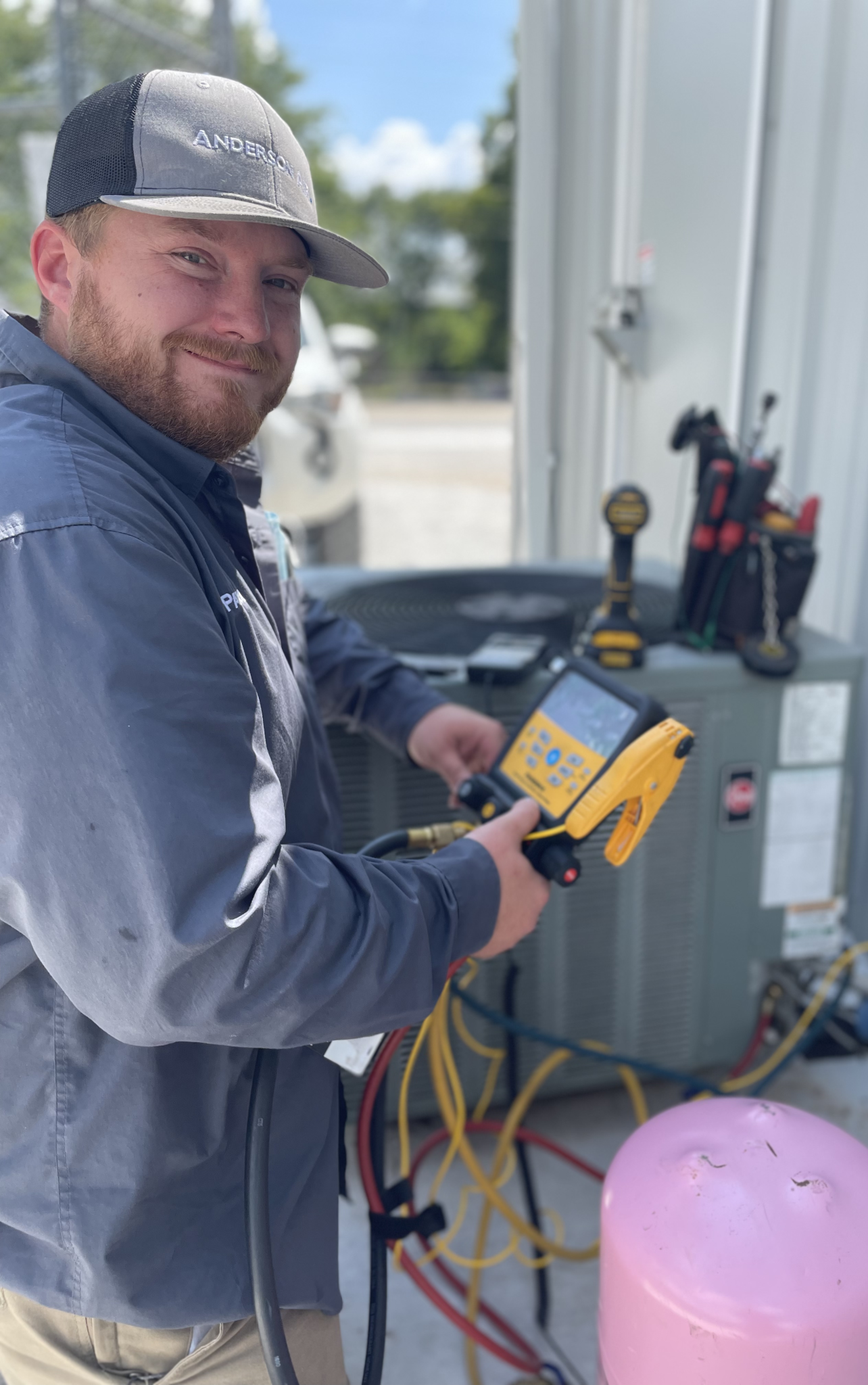 As the top service provider, our goal is to create a long-lasting relationship with our customers. That's why at Anderson Air, we are proud to have a team of professionals that engages with the community.