For Quality Care
Call Anderson Air
Harrison

, Arkansas' Trusted Heating and Cooling Service Provider
Understanding your HVAC needs gives you an advantage on what services to expect and the budget estimates before contacting a Harrison heating and cooling provider, like our team at Anderson Air. And if there is a need for HVAC system repair or installation, you can count on our team of experts to get the job done correctly and quickly.
Residential Services
Commercial Services
Residential Services
Commercial Services
Reliable Heating and Air Conditioning Services in
Harrison

, Arkansas
At Anderson Air, we offer high-quality services that are both reliable and affordable. Our customers always come first and we take pride in offering you reliable and professional service when you need it most. We make every effort to provide affordable services that are still reliable. Our customers matter to us! Without them, we wouldn't be here.  
We proudly bring years of experience and expertise in the field to share with you for reliable heating and air conditioning services in Harrison, Arkansas. Regardless of whether you are in need of commercial or residential HVAC services, we are here for you to serve your needs.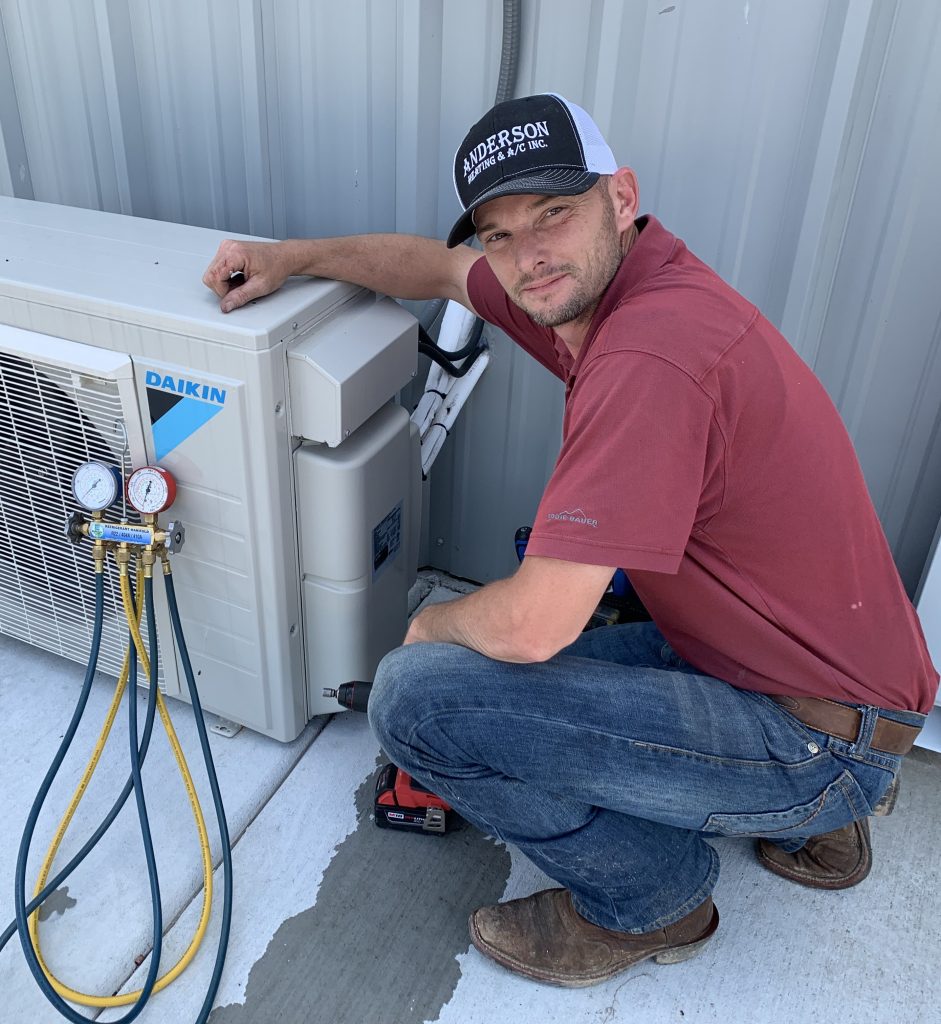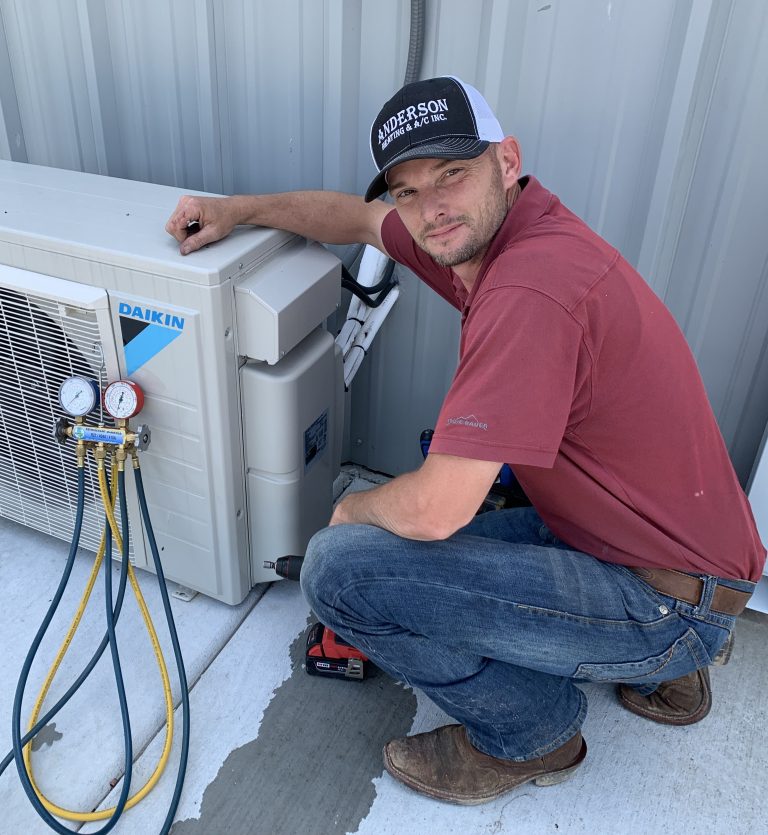 Residential HVAC Services in
Harrison

, Arkansas
Our primary goal is to provide homeowners in Harrison, Arkansas, with high-quality residential installation services. Our residential services include: Air purification, Air conditioning repair, Heating repair, Duct leaks repair, Geothermal services, Thermostat installation, Maintenance.
Regardless of your residential system repair and installation requirements, our team is here to help your system succeed. Contact our team to discuss any Harrison AC or heating projects you wish to work on, and we can help get you started.
Commercial HVAC System Repair and Installation Services in
Harrison

, Arkansas
HVAC is an essential part of any building, but it's especially important in commercial buildings. When the summers get hot and the winters get cold, there is nothing more important than a fully functioning HVAC system.
Your HVAC system takes on a different level of importance when running a business. If something goes wrong and the HVAC isn't working, your entire livelihood may be at stake. You will lose customers and employees quickly if your HVAC isn't working as it should. Contact the Harrison HVAC repair experts at Anderson Air to ensure your HVAC system is working to its full potential.
We Offer Quality Services in
Harrison

, Arkansas
When your Harrison air conditioning system malfunctions, electric bills are likely to skyrocket. You may need to get your AC professionally repaired or get a new one installed. Our team at Anderson Air provides quality services that can help you identify any Harrison heating and air conditioning issues that are affecting your home.
Reasons to Choose Us for Your Heating and AC in
Harrison

, Arkansas
If your home has a heating or cooling issue, you may need to invest in Harrison air conditioning repair. Depending on your heating, gas or oil-burning furnace, you need an HVAC expert specialized in improving the heating system. In the winter season, this is vital to maintaining a warm through the cold times.
Some of the reasons why you should consider choosing Anderson Air for your Harrison heating and cooling needs include:
Service Anytime
Underperforming HVAC systems result in issues like ductwork leakages. The negative effect of duct leaks is that conditioned air will escape, especially in the winter when trying to warm your home. Our team at Anderson Air is happy to help you deal with issues like duct leaks at any time.
Expert Service Professionals
If you require more than simple maintenance, you can rely on the experienced HVAC professionals at Anderson Air to ensure proper installation and operation of your heating and cooling system.
100% Satisfaction Guarantee
An essential part of creating a welcoming home or workspace that feels great for everyone is your HVAC system. The maintenance includes verifying efficient operation, examining critical components in the building, and the health and safety measures. When you team up with the pros at Anderson Air, you have a 100% satisfaction guarantee. 
We Love Our Job
When it comes to Harrison heating repair and air conditioning repair, you'll be hard pressed to find a group that loves it more than we do. Our team of talented technicians love their jobs and are proud to serve Harrision, Arkansas and the surrounding areas.
Things to Do in
Harrison

, Arkansas
Harrison, Arkansas is home to many wonderful attractions. It's also a great hub for biking, hiking, and camping in the Ozark Mountains or Buffalo National River Park. You can also head over Harrison's downtown historic district or "The Square" which has been listed on the National Register of Historic Places in 1999 and has 54 historically significant buildings.
There are many great activities to enjoy in the Harrison, Arkansas area. Here are a few for you to check out.